BIRTH CONTROL TYPES
THE MOST POPULAR TYPES OF BIRTH CONTROL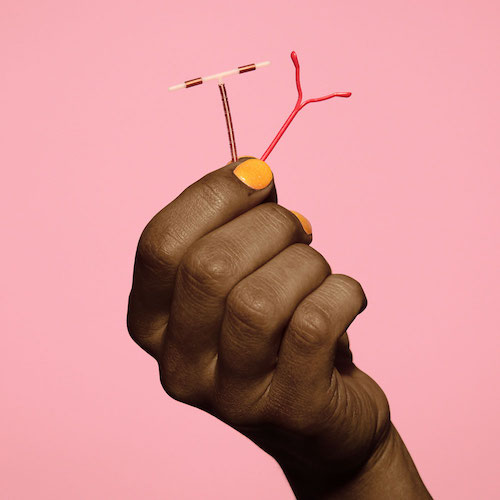 An IUD is t-shaped and made of plastic or copper. A doctor inserts into your uterus to prevent sperm from fertilizing an egg. After inserted, it sits up there and protects against pregnancy from 3 to 12 years, depending on the type. There are two types: hormonal and non-hormonal. It's easy to get, totally private - and you can have a doctor take it out anytime.
The birth control implant is a teeny matchstick-sized rod that is inserted just under the skin in the upper arm (don't worry, they numb the spot where it goes in). It prevents pregnancy for up to 4 years, but you can have a doctor or nurse take it out anytime.
The shot is a type of birth control that you get every 3 months from a doctor or nurse. It's an easy way to prevent pregnancy, but if you're even a few days late for your next shot, you could get pregnant.
The patch looks like a square bandaid. Stick one onto clean, dry skin on the butt or lower stomach. At the end of every week, switch to a new patch. At the end of the 3rd week remove the patch and you will get your period for week 4. Repeat.
The ring is a small bendy circle that you insert into your vagina up as far as it can go (like a tampon), and remove it after 3 weeks. Wait a week (you'll get your period), and insert a new ring for another 3 weeks.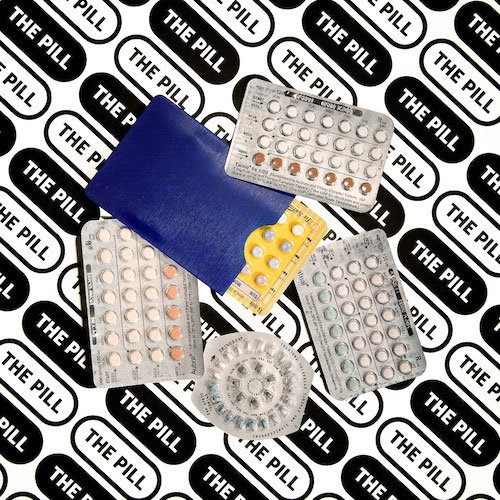 The pill is a type of birth control you take each day at the same time. There are lots of different pills out there. It's really important to take it at the same time, EVERY DAY. If you miss even one day you could get pregnant.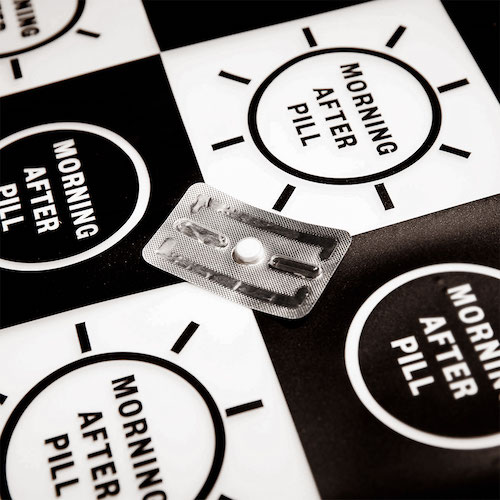 The morning after pill is used after having unprotected sex (or if the condom breaks). It stops pregnancy BEFORE it happens. You should take the morning after pill within 5 days of having unprotected sex, but it works much better if you take it within 3 days.
A condom is a stretchy pouch worn over the penis during sex. It blocks fluids going from the penis to the vagina or anus (butt) - meaning it prevents pregnancy and STDs.
Frequently. Asked. Questions.
THE MOST COMMONLY ASKED QUESTIONS FROM GIRLS LIKE YOU
---
HOW DOES BIRTH CONTROL WORK?
There are lots of types of birth control. Most hormonal birth control (like the pill, patch, ring, implant, hormonal IUD, and shot) use hormones to keep a woman from releasing an egg, which prevents pregnancy - no egg, no baby! Other types (like condoms or the non-hormonal IUD) stop a man's sperm from reaching a woman's egg.
---
HOW DO I GET BIRTH CONTROL?
To get birth control from a clinic you first need to make an appointment. You can call Planned Parenthood (866) 600-6886, or Family Planning Service (315) 435-3295 and let them know you want to get birth control.
When you go to your appointment, bring with you:
A photo ID - Like your driver's license or school Student ID.
Proof of residency in Onondaga County - Like a class schedule, if you're enrolled in school, OR a paycheck or paystub if you have a job, OR a piece of mail with your name and current address on it.
If you don't want to go to Planned Parenthood or Family Planning Service, check out the location finder below for more locations. And remember - You don't need your parent's permission to get any type of birth control!
---
CAN I GET BIRTH CONTROL ONLINE?
You may be able to get certain types of birth control online - like the pill, patch, ring, and morning after pill. You just need to fill out a few questions, and maybe meet with a doctor over the internet. Check out these websites to find online birth control: Prjkt Ruby, The Pill Club , and Nurx . Vagisil has the morning after pill only.
---
WHEN SHOULD I START USING BIRTH CONTROL?
There isn't one "right" time when you should start using birth control. Girls start taking birth control for lots of reasons. Some want to take control of their body so they can get pregnant when they want to. Others take it even if they're not having sex, to help treat their acne, or to regulate their periods. There are tons of reasons why taking birth control is a good idea!
---
ARE HORMONES SAFE?
Don't worry - for most girls, hormonal birth control (like the pill, patch, ring, implant, hormonal IUD, and shot) is a very safe way to prevent pregnancy. But if you don't want to take hormones, there are some types that don't have hormones, like the non-hormonal IUD or condoms.
---
DOES BIRTH CONTROL HAVE SIDE EFFECTS?
Everybody is different, and everybody reacts differently to birth control. Some girls experience some negative side effects (like headaches or spotting), while others don't feel any different at all. Also, some side effects are good! It can help clear your acne or regulate your periods.
Clinic MAP
THIS MAP CAN HELP YOU FIND PLACES WHERE YOU CAN GET BIRTH CONTROL AND STD TESTING IN ONONDAGA COUNTY, NY
Call before you go to make sure they take your insurance and you can get the type of birth control you want.
What's Goin On
Check out what's happening in Syracuse and Onondaga County this month.
PaSS YOUR JEWEL
Your experiences have shaped you into the strong, independent woman you are today. Pass what you've learned (your Jewel) to young women in Syracuse. Whether it's about growing up, relationships, or just some good advice, you're helping to give strength to young women of Syracuse. Share the information you wish you'd learned sooner!